We offer a full range of in-house digital solution services.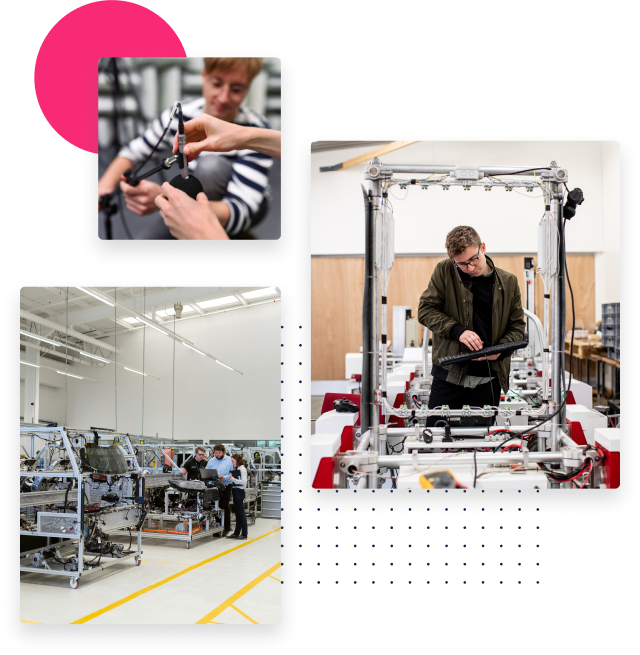 Providing Meaningful, Sustainable Digital Solutions To Help Reach Your Goals Is What Gets Us Excited!
We are a full-service, result driven, digital agency ready to tackle any of your needs. We utilize leading development platforms, engaging website design, and a deep understanding of your key objectives to deliver premium results for your business.
Our team of digital marketers, designers, and developers know exactly what it takes to get real results online. We are on your side, each step of the way.
Our mission is to increase the value of our clients' businesses through effective website design and SEO services.
It all started in a college dorm with the vision to help the non-tech savvy generation optimize their business on the web through effective website design and SEO services. Fast forward 5 years, Applied Insights IO is one of the fastest-growing website design and SEO agencies on social media with over 100,000+ followers on Instagram.
Our vision is to become the go-to company for the best website design and SEO services in the U.S.A.
Value Of Real Relationships
We value transparent, genuine relationships with our clients.
Competition is fierce in the digital world as it interconnects every business segment. In short, brands and businesses that anchor their digital experience with insightful analysis and smart integrated planning, emotional understanding and artful design create sustainable engagement. As a result-driven digital agency, we bring proven processes, innovative analytics, and groundbreaking digital tools to virtually everything we do. But even more so, we develop genuine and transparent relationships with every single client.
I have been using Applied Insights IO for awhile now. Its time to give these guys 5 stars cause they met all my expectations. Anyone looking for SEO company in Atlanta try these guys..
We had applied insights build out are contact form and sync it to our internal calendar. We could not be more pleased the ability to schedule appointments through the website instead of playing email tag has given us a level of efficiency we severely lacked last year. Bella-Terra.com
We have been working with Applied Insights for years now and could not be happier with their work ethic, professionalism, and the results they get with our online presence and marketing efforts. Amazing team of awesome marketers!
Have a project or question?